About us
Do you want an unforgettable stay in Korea? Learn Korean with Gate to Korea!

Because of its family like atmosphere and hospitality, the Gate to Korea Woori Edu Academy attracts students who wish to study the Korean language from many countries. The students study not only the Korean language, culture, and traditions through GKWE classes and extracurricular activities and field trips, enabling them to become competitive and strengthen ties with Korean and international friends.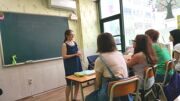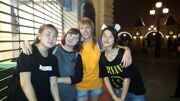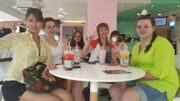 In addition to assistance to prepare for higher education, we provide free information on university programs, scholarships, grants and university entrance procedures.

Located in outskirts of Seoul, in Cheonan Asan, it makes its good strategic position: it takes just about 30 minutes by train to get to the heart of Seoul: Seoul station. Compared to Seoul language schools, our school Cheonan Asan offers cheaper and better housing near school and cheaper tuition fee.

Korean language is taught by highly professional licensed teachers of Korean language.


POTTERY MAKING EXPERIENCE DINING TOGETHER SEASIDE TRIP

SIX ADVANTAGES :

LOW TUITION FEE ! CONVENIENT LOCATION ! SMALL GROUP CLASSES !
FOCUS ON CONVERSATION ! A LOT OF OPTIONS OF EXTRA ACTIVITIES !
FREE BASIC SUPPORT !